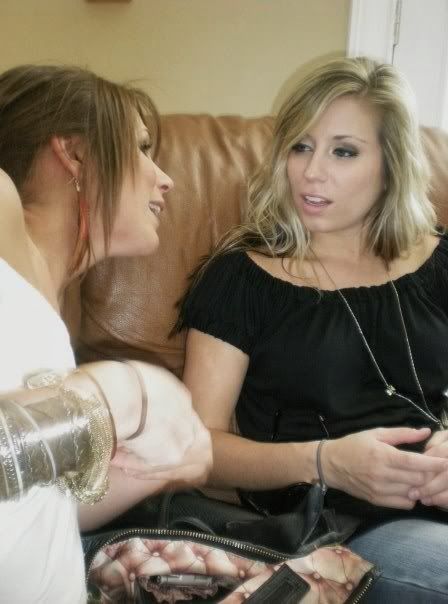 There was a football game last Saturday. This is typical--me & Jessie sitting a frat house observing all the really amazing choices for game-day attire* and excluding ourselves from any social activity.
*note the extreme sarcasm.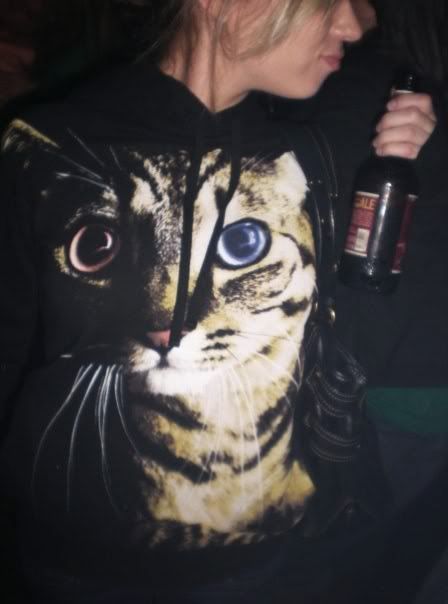 Jessie bought this at the H&M in ATL when we went there a few weeks ago. IT IS EPIC.
No, really, there is a cat head on her sweatshirt. It has two different colored eyeballs. EPIC.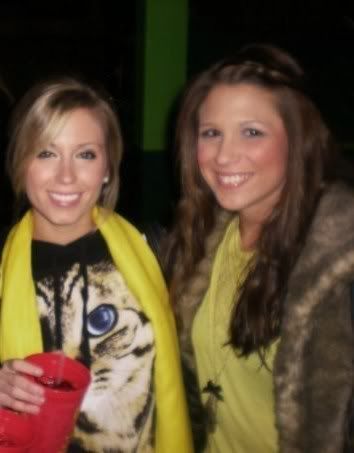 Hanging out. Drinking. Cat sweatshirt. Fur jacket. NUFF SAID.
PS. Dawn was in this picture, but as I am blogging on her computer, she forced me to crop her out because her eyes are mildly closed.
This photo makes me happy. We all look really happy and in love, just like in real life.
I think we are all mid-hysterical laughter. We shouldn't be allowed to go to this bar anymore. It's becoming a near daily activity.
Football again tomorrow. Wahoo! It's our homecoming game and it's the last game I'm going to attend as a college undergrad. It's sort of sad. I'm going to get all sentimental and shizzz AHH. It's a night game, so I have plenty of time to fill my body with alcohol. Is this really all I think about??? Nonetheless, I'm stoooooked. Oh, side note, Kanye's "Heartless"--download, now.
PS. The kitty has arrived. She is reallyreally cute and super nice. I sort of love her. She'll make her debut sometime soon.