These are some pictures from when I went out on Wednesday. It was fun, we were overdressed, but that's nothing new. Lately I've completely disregarded occasion when getting dressed and just wearing it anyway.
Please note how epic this is.
Boy: Are you a rubiks cube?
Marq: If so, will you solve me?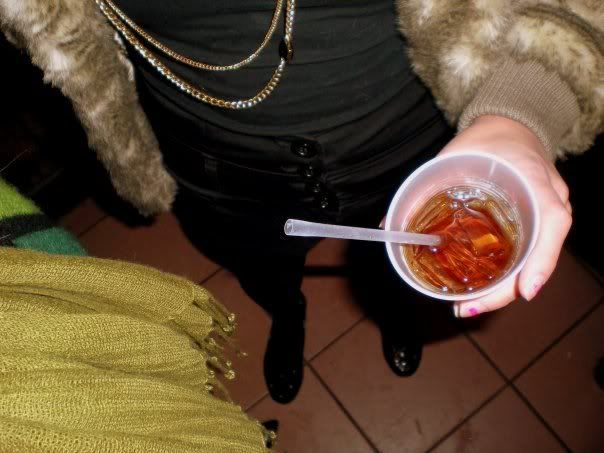 Tonight I am going for sushi with some girlfriends and then out for drinks and dancing and I'm super excited about it. I haven't had sushi in awhile, as all I eat is Subway. No really, I eat Subway at least 7 times a week because a) it's tasty, b) I absolutely cannot cook, and c) convenience. I saw Twilight last night. It's cheesy and surreal, and some of the acting is a bit off, but nonetheless I absolutely loved it. Robert Pattinson smiles and I swoon. As much as I hate admitting it, I am a hopeless romantic. I love cheesy and sappy more than I love cynical and sarcastic, which I think says alot. My mother called to tell me that she just discovered the $5 movie bin at Wal-mart (she's only been to Wal-mart maybe 3 times, ever. She's a loyal Target shopper and Wal-mart is "dirty and crowded and sometimes it's weird") and she was so overexcited to find Sleepless in Seattle. I think I get it from her. Lastly, IT'S FRIDAY EVERYONE! Relax, kick back, and enjoy. I know I'm going to.
Edit: Whoever plays Jasper did a really good job. Jasper <3
Edit: jak+jill has some serious pictures on today, so check it out.