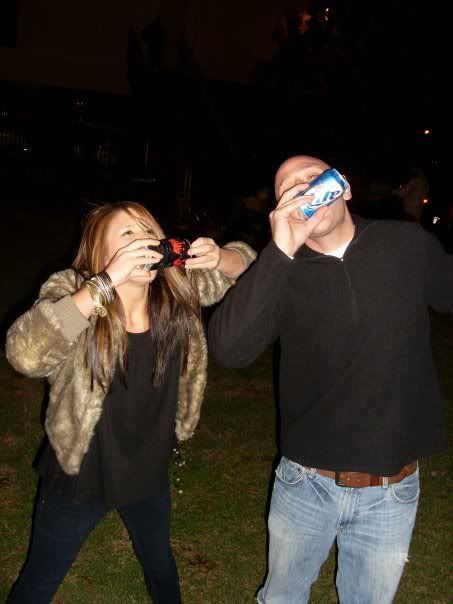 A little pregaming activity. I won.
PS: Florida is COLD. Like, seriously COLD.
PPS: It is Monday. I would hate Mondays, except we all know it's my favorite night of the week to go out. HOLLA.
PPPS: WHY IS MY HAIR TURNING RED? I think I like it. IDK, I am bored of it.