Playtime has officially arrived. I think I've been out nearly every night this week and I love it. The change of scenery is seriously so nice, but I do miss some of my favorites, which is why they are coming to visit next week so we can spend NYE together. Can't wait!
I love having these two around. This is so typical of us:
At Sky60.
On another note, we had a bowl game this weekend (college football) and it just so happened that FSU was playing Wisconsin here in Orlando, so alot of friends were in town for the game. Insanity, following FSU's win, ensued.
Here's a little preview until I get everything uploaded: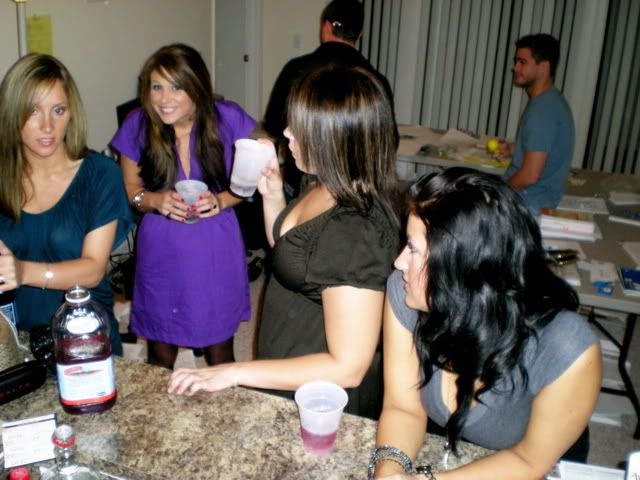 The night quickly took a turn for the better, beginning with shotguns and later moving to just plain old shots, all mixed in with a some VIP, plush red couches, and The Tomahawk Chop.
first photo: old volcolm tee with a dino on it, beanie from sanfran (all steph's)
second photo: american apparel dress, victoria's secret thigh highs (which have little hearts all the way up the back seams but of course, i totally didn't get any pictures of that. boo)