Right before midnight, Marq overheard a guy tell his friend that it was "nine minutes until the end of the world." Obviously.
Last night was amazing and all kinds of crazy, just as it should be. I hope everyone else had as much fun as my friends and me did! The night started with drinking vodkadiet out of coffee mugs, Strongbow, and two of my friends taking a Four Horsemen (yuck, if you don't know what that is Google it). It ended with Jdunc getting the DJ's number, an array of Dr. Suess characters (Cat in the Hat, Things 1&2), another pita, and me jumping on the beds inside a guy's hotel room that his friends were sleeping on. It was New Year's Eve!!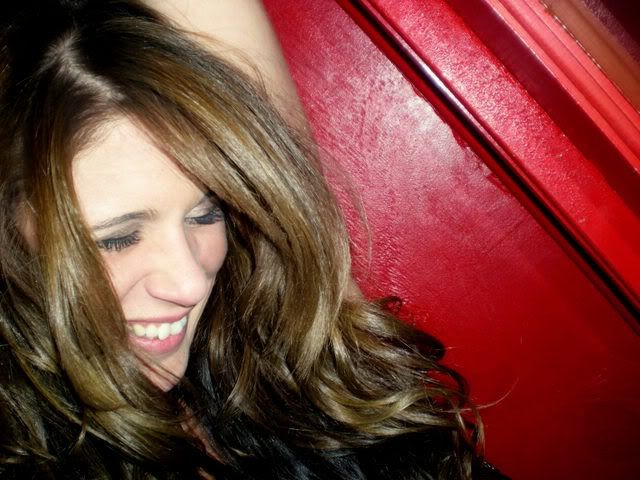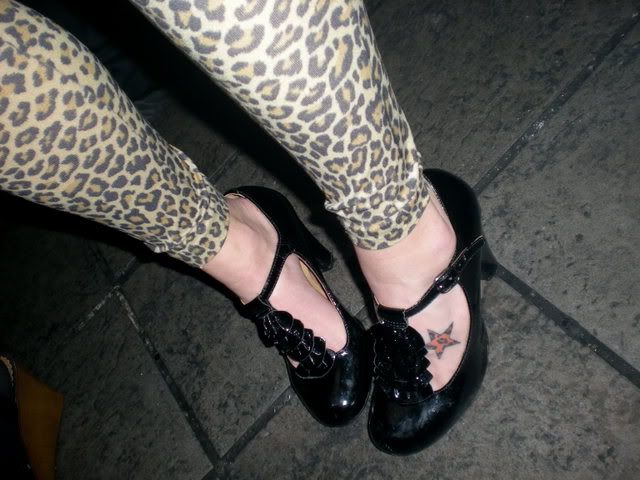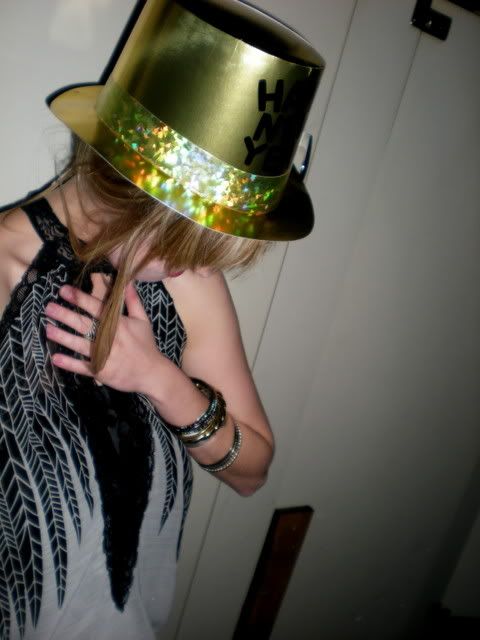 What did everyone else do to ring in the New Year? Any good kisses? Resolutions? I always hate resolutions.
wearing: american apparel leotard, primark skirt and bag, victoria's secret tights