...I want a lovely sound.
Last night I ended my "I'm sick, I'm staying in" hiatus. I had a lovely time. I ended up somehow losing three buttons off of my jacket (okay, I was told I ripped them off for some reason--I'm ignoring that little tidbit), which I chose to wear as a dress.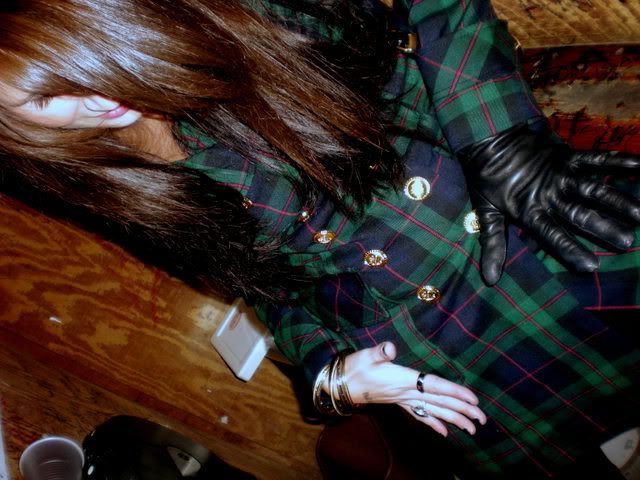 Just wearing my drinking glove...
Tonight there will be an epic dance party going on. I cannot wait. I've been shopping alot lately and doing nothing, so I haven't really worn anything, but I'm excited to get back to going out, getting good grades, wearing fancy clothes, etc. etc.
(Please excuse that my pictures are usually taken in the bathroom. I'm going to work on that. Fail.)
f21 jacket worn as a dress, f21 wetlook leggings, guess? patent chloe knockoffs, marquita's vintage bag