Okay so I've recently seen a lot of films, which is really weird because I usually never go to the movies. But, my roommate has recently become obsessed with seeing movies so maybe that has something to do with it? Anyway, I figured I'd do a little wrap up on my opinions of the ones I've seen in the past few weeks.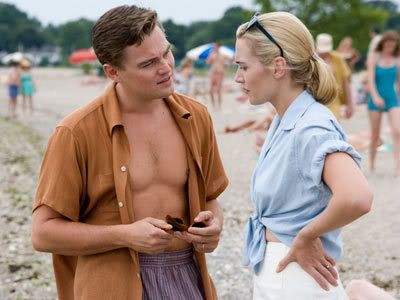 Revolutionary Road.
This movie sums up all my doubts about getting married. No really though, it's tough. The acting is fantastic and it really does showcase the ridiculous amount of chemistry Kate & Leo have onscreen. There's this crazy guy, Joe I think is his name? I'm not sure. Okay no, it's John, I Googled it. Anyway, he's fantastic and he makes you laugh because he generally completely out of line with everything he says. But you almost feel bad for laughing, because even though he's crazy…he's the only one who seems to know what it means to actually live. The Wheelers are basically exactly what I do not want to end up like when I settle down. Suburbia, hating each other, not hating each other, cheating, lying, fantasizing about dreams, but never acting on them…it all just left you feeling sort of hollow inside. But, again, the acting was amazing and I really recommend it, it was really good, even though it's sort of tragic. Oh and the fashion is actually quite nice, I really enjoyed it. Kate Winslet's costumes are gorgeous and all the men wear hats to work; it was refreshing.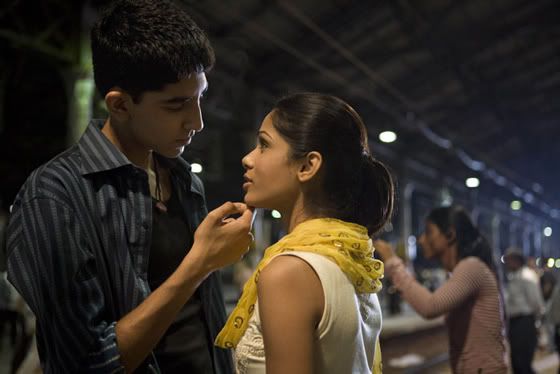 Slumdog Millionaire.
If you see no other movie this year, see this. I know the hype for this film is like completely insane, but honestly—the hype is true. It was awesome. And I saw it at one of the sketchiest, grimiest theatres ever without it being one of those weird X-rated only theatres. You're on a roller coaster the entire time. You get your hopes up, you get let down, and you think this is it, he's got it…and then no. I don't want to give anything away. The girl who plays Latika is absolutely beautiful. The child actors in the movie are ridiculously good and you find yourself appreciating your own childhood much more. There isn't a single scene in the movie where you're like "okay I can go to the bathroom now…" You know what kind of scenes I mean, don't act like you don't do that. Really though, there are none. I had to go and I just had to make a run for it, and be like super speedy, running and all. See. This. Movie.
Taken.
Okay so I just saw this yesterday. Good movie, lots of action, and a pretty interesting plot, but it's nothing too deep. It gets sort of involved in the whole issue of human trafficking and present day slave-trading, which is interesting and really, really scary. I Googled (gee, I Google everything, don't I??) alot of stuff about it when I got home and it was all a bit overwhelming. I also just was sort of upset that it was set in Paris, as I love Paris and it takes away some of the magic if you think about it too much. So I'm not thinking about it. One of the streets in the movie was sort of near our cheap hotel last time I visited Paris (Rue de Paradis), so that was a bit weird. I mostly just didn't really get why at 17 years old his daughter was wearing sneakers to her birthday party (at her giganticly gorgeous mansion) and also why she like, was skipping instead of walking? I guess maybe it was supposed to show you how young and naive she was? It was really odd. All in all, it was a good movie, it kept you on your toes and Liam Neeson is just a really cute man, so seeing him all scary and action-y was fun.
So yeah, these are my professional & critic-worthy opinions. (not)
Has anyone seen any of these films? What did you think, what did you like/not like, etc. etc. I'd love to hear your thoughts.