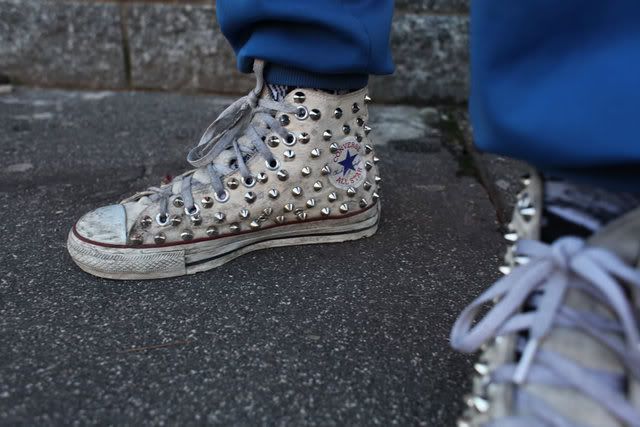 I've been an awful blogger lately!
I need a slap on the wrist.
I've just been insanely busy with school and friends and weekends and figuring my life out after graduation...important decisions to be made! I'm excited for a change though. Regular blogging should resume by tomorrow/the end of the week (aka I will act crazygiddy over all the NYFW shows that I have absolutely DIED over so far *coughmarcjacobsbetseyjohsonhervelegerpreenJILLSTUARTcough* and post way too many pictures).
I'm just stopping in to tell you all I've been nominated (along with a few other fabulous ladies!) by
london rose
in a fashion competition. So if you want to check out all the entries,
you can view the competition here
and
vote for me here
. Thanks again to Hannah over at
london rose
, you are too sweet!
PS. I just bought white high tops & am seriously crushing them like this! Possibly DIY?
cred:cobrasnake, obv