maison martin margiela, a/w 2009.
Camille
has already
confessed her love
for the nude bodysuits, and I seriously want that middle jacket/shrug/cargidan/amazingness (is it made out of tape? like recording tape? no really. what is it.)
LE SIGH.
& yo, if anyone has any good DIY tips for dipping my pants in glitter a la Nina Ricci...hit me up.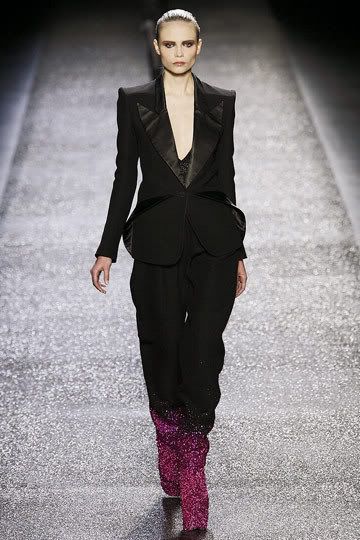 GAH.


pcredit:coutorture,vogue.fr