Dawn & I ended up going to Miami this past weekend because my Dad had us a room at the
Fontainebleau
and offered to fund our weekend. It was a really good getaway and it gave the two of us a good opportunity to apartment hunt for our big move down to South Florida.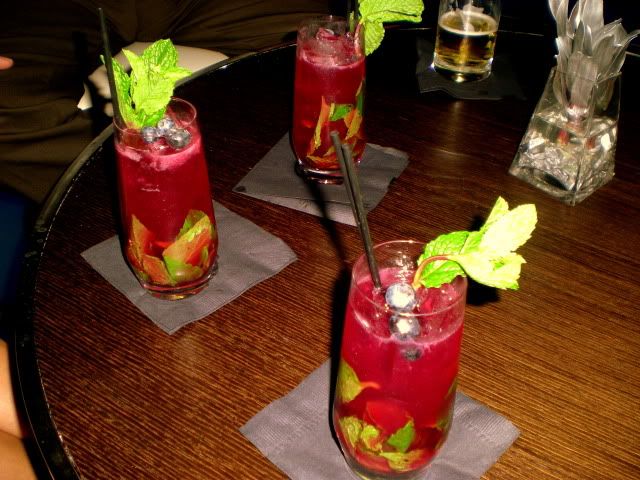 blueberry mojitas, the first of many drinks
the elevator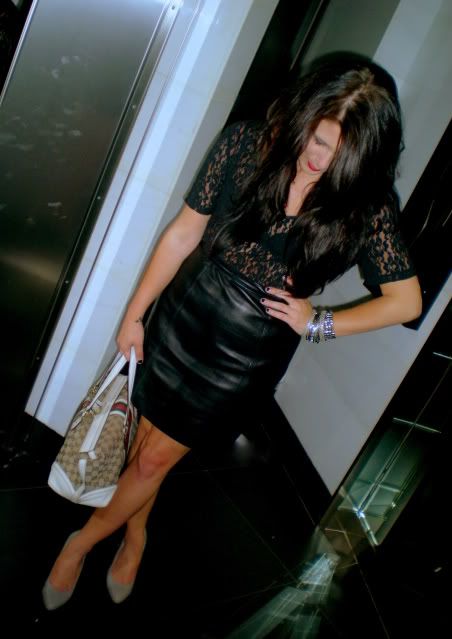 wearing: goodwill leather skirt, lace shirt from target, calvin klein pumps, dawn's gucci bag
oh just a trip to the liquor store...nothing out of the ordinary.
the sunset, so beautiful right?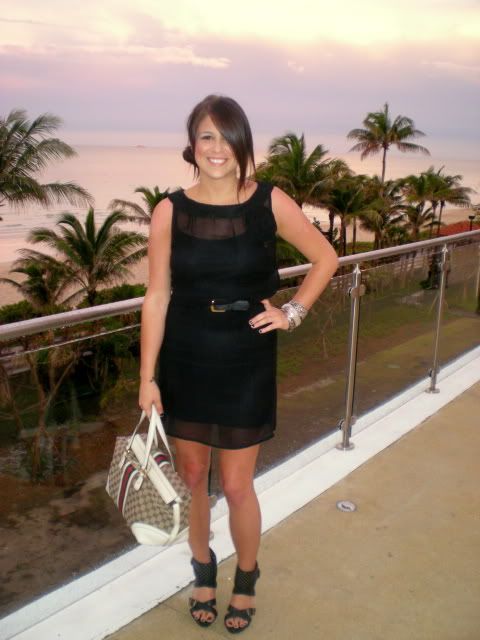 my dinner outfit: dress was a gift from marquita, random brand knockoff shoes, gucci bag, f21 belt
we took off our shoes and went down to the ocean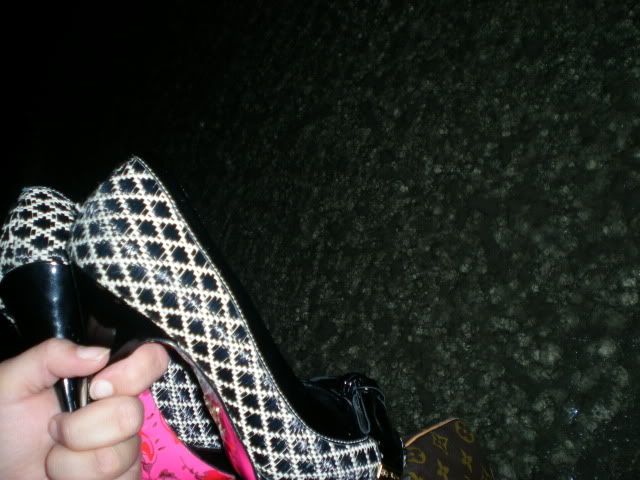 the water is so blue and so clear here (
shoes: dawn's, betsey johnson
)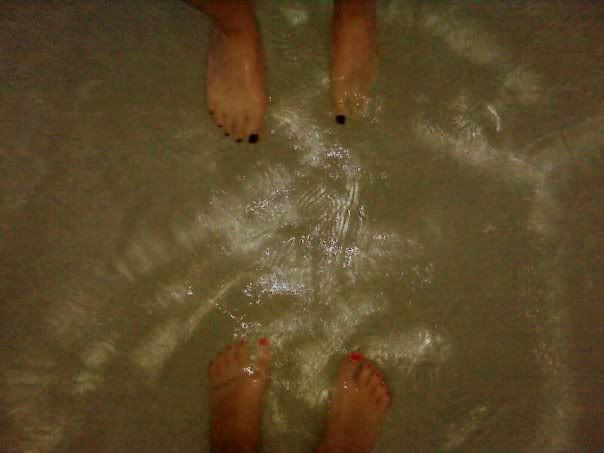 planting our feet in our new home
I hope everyone had a good weekend, too!!