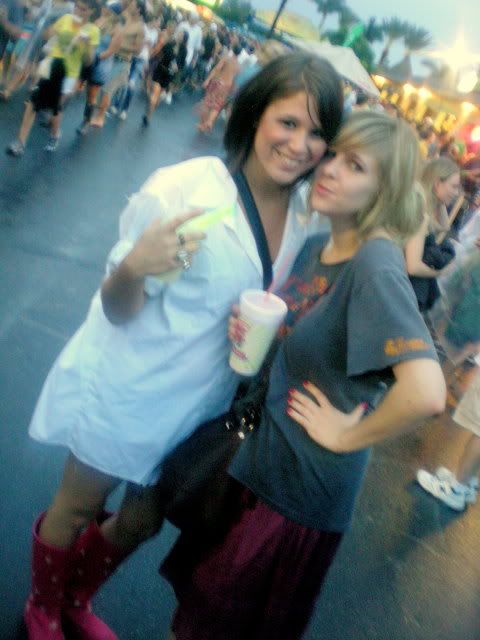 wearing: mens shirt, jcrew rainboots, margarita with an extra shot
Marquita's leaving to go live and be cool in Australia in about a week, so she came down and spent a solid 5 days with Dawn & I. We went out, wreaked havoc, and got soaked at the Dave Matthews show this past weekend. Also, I didn't really get the whole theme behind the Cruzan Amphitheatre (where the show was) until I got there. It just means there is an abundance of rum. Like.
PS: does anyone know how to use the Google AdSense thingymuhbobber? There are Trojan condom ads in my side bar and I haven't decide if there is any humor in it just yet.