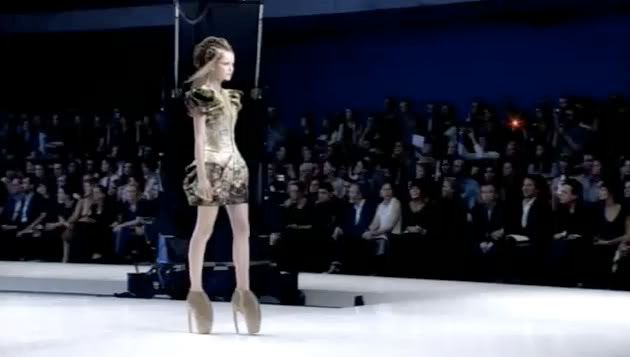 like most of the blogosphere, i was amazed and impressed by alexander mcqueen's collection, as well as his presentation. the shoes were beyond INSANE and i read the models walked to lady gaga so i'm totally in, 110%. i wont overload with pictures because everyone seems to be doing so, but i will share this quote because it's inspiring and lovely and makes my fingers tingle with the future while typing it:
"This is the birth of a new dawn. There is no way back for me now. I am going to take you on journeys you've never dreamed were possible."
killin' it. love the drama.
pc: coutorture.com