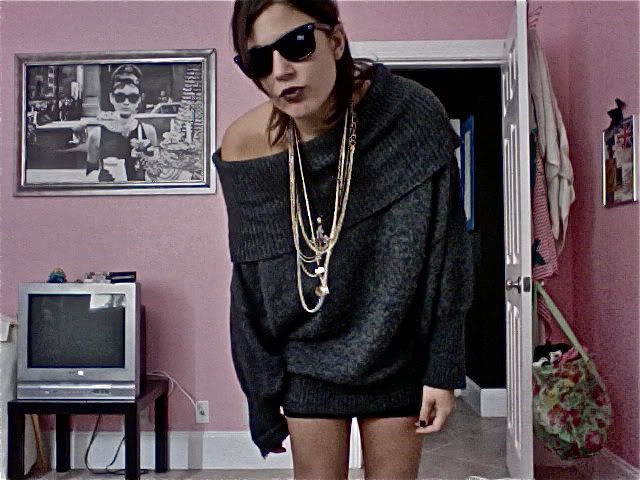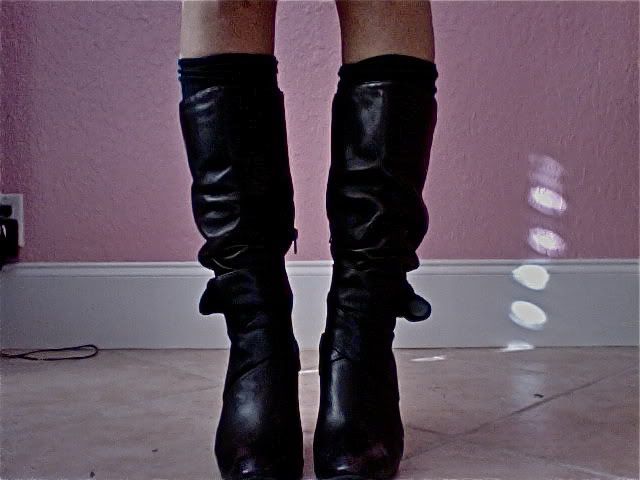 oversized express sweater, f21 black mini and socks, gianni bini boots, random assortment of chains, flea market sunnies from new orleans, lipstick: mix of MAC black tied eyeshadow and a plum lipstick
i bought this sweater on clearance at express last year and its a million sizes too big for me, which makes it perfect, obviously. the boots are actually brown, but photobooth is only so advanced (hardeeharhar) and i got them also on clearance years ago and have never worn them until now. i actually forgot about them? don't you love that though, it's like having brand new shoes!
im sort of becoming obsessed with experimenting different lip colors, and while i looove buying a new lipstick in the shiny little tube, funds arent allowing it right now, so creativity is taking over. i really like the effect.
also, south florida doesn't get cold, ever. i'm forced to wear boots and sweaters with mini skirts for breathing and i'm just gonna live with it. who cares if people think i'm crazy for bearing the heat in knits? not me.
PS. say hi to my room, which is actually 90% clean--a rare thing indeed.