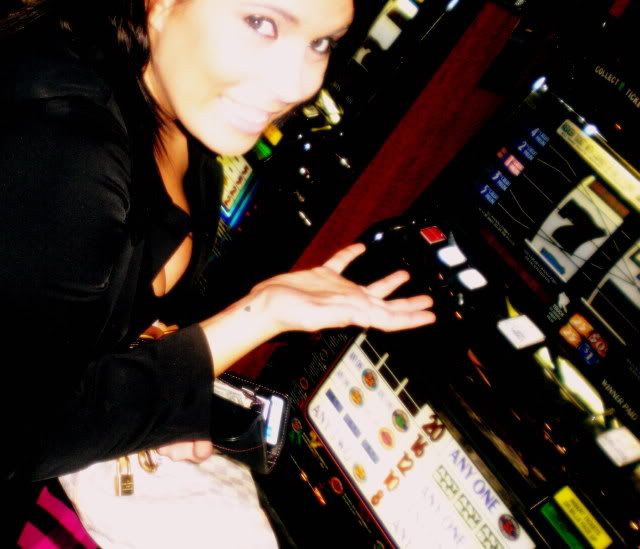 after dying each others hair and grabbing subs for dinner at the deli, saturday night dawn & i decided to go out just the two of us. FYI, whenever we do this, we for sure find the most trouble to get in to.
when we got bored with bar hopping and creepily sneaking through the alleys of downtown ft lauderdale, we met up with old friends and took a trip to ~hollywood~ (hollywood, florida, that is) and landed at the hard rock casino where i bummed dollah billz off boys home from college and somehow ended up winning $45 on a slot machine.
obviously it was spent on mcdonalds breakfast while driving home at 6am.
wearing: vintage shirt of my dads, f21 satin skirt, whatever shredded tights i picked up off my floor, random jewelry, and mac lipstick in lady danger